Do you still wake up groggy no matter the number of hours you sleep? It might be time to consider your sleep environment. Quality sleep allows our body to rest and recover; however, it is easily interrupted because we are still aware of our surroundings subconsciously.
For example, people who have trouble falling asleep forget the importance of minimizing light sources around them when trying to sleep. Having a light source around during sleep makes our body think it is daytime. This issue can be easily remedied by getting an eye mask.
Small tweaks like this create a better sleep environment for your body and your mind. Besides minimizing light sources, there are many different ways you can create a good sleep environment.
It is good to play around with your bedroom setup to improve your quality of sleep. A suitable environment will help you sleep better and encourage your body to have a better rest. You can also consider adding other new elements such as aromatics in your bedtime routine.
Factors That Affect Sleep
How To Create A Good Sleep Environment
There are many ways to creating a good sleep environment, such as adjusting lighting, regulating temperatures, or introducing aromatics. Here are the top 5 things to consider when trying to improve your sleep environment: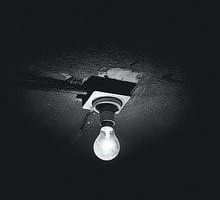 Lighting
A darker room will make it easier for your body to recognize that it is time to sleep rather than stay awake. This is why it's best to sleep in total darkness with no outside lighting or any noise that can stop you from falling asleep.
Sleep masks are designed specifically to block out light while letting you breathe comfortably through your nose while wearing them – which means you don't have to cover your eyes with a regular pillow anymore!
Turn off all your electronics before going to bed. Electronics such as TVs, computers, phones still emit light when you are not using them. Turning them off ensures all light sources are blocked, and your eyes and brain are not stimulated as you drift off to sleep.
Black-out curtains are a great investment for good sleep, as the curtains will not let light seep through, creating a sufficiently dark environment.