Are you experiencing neck pain, headaches, and migraine? Did you know that your pillow could be one of the triggers? Getting the best pillow for migraine sufferers can relieve your headache.
A migraine is one of the most exasperating experiences one can ever encounter. There are several ways to track or work out your triggers, including lack of sleep, stress, skipping meals, and weather changes.
Having the right pillow makes all the difference when dealing with these triggers when you suffer from migraines.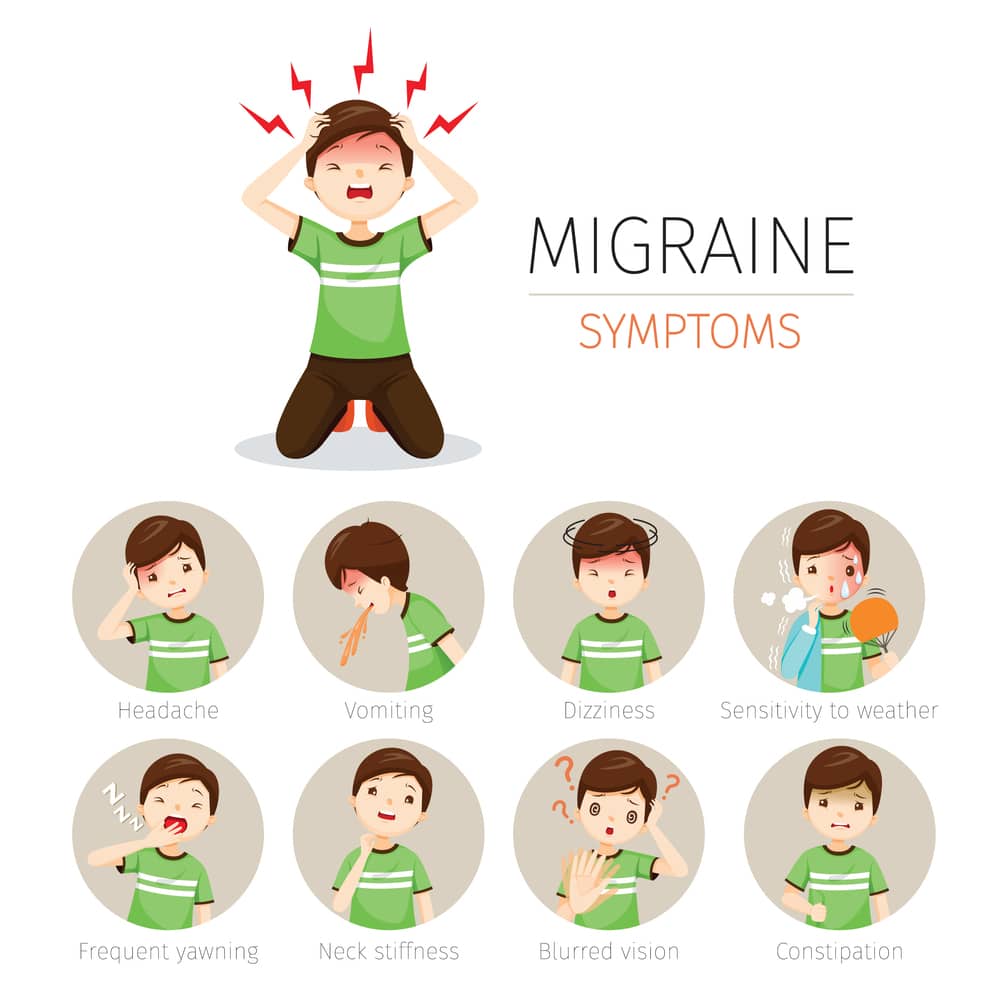 According to experts, migraines are often mistaken for Occipital Neuralgia. When in doubt, please consult medical advice from your doctor.
The best pillows for migraines provide natural neck support that removes any strain from the head and neck area, whatever your sleeping position. They support your alignment from your knees, hips via the spine to the chest, shoulders, neck, and head.
Moreover, they must be comfortable enough for you, and that depends on your body weight, sleeping style, and environment.
Short on time? Jump right into our reviews below:
Best Pillow For Migraines:
How a Pillow Can Help With Migraines
The best pillows for migraines provide natural neck support that removes any strain from the head and neck area, whatever your sleeping position. They support your alignment from your knees, hips via the spine to the chest, shoulders, neck, and head. To achieve the best results, you must choose a pillow that suits your body weight, sleeping style, and environment. Here's how a pillow can help with migraines.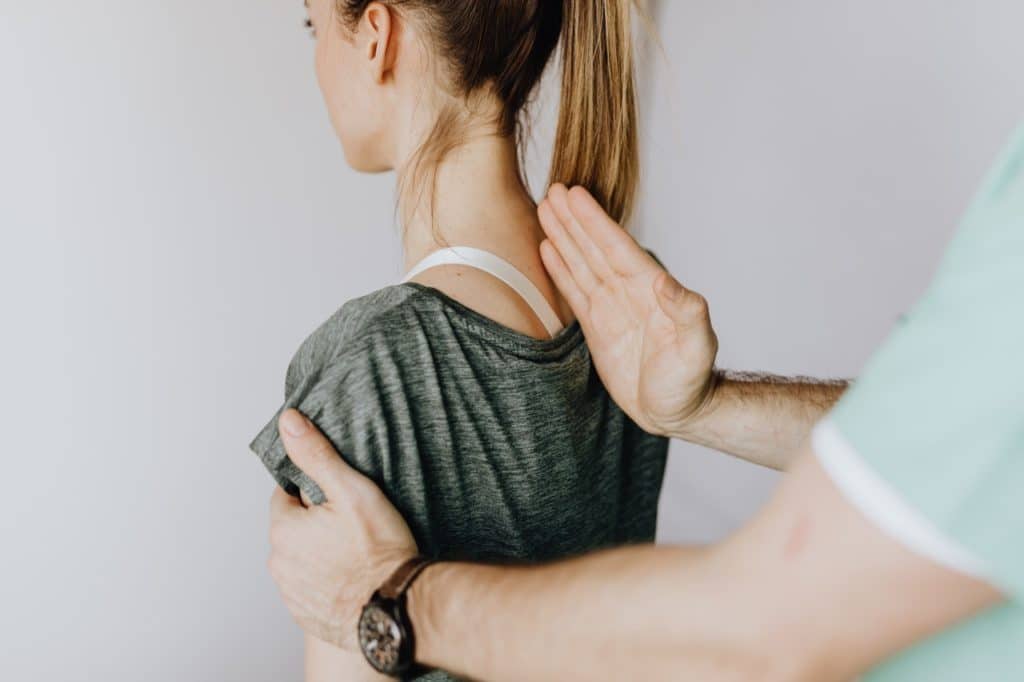 Improve Spinal Alignment
When you wake up with a bad headache, neck pain, or shoulder tension, chances are you've been sleeping at an odd angle. When your pillow is too soft, your body contour is out of alignment, and your head is thrown forward while you sleep. Using buckwheat pillows corrects your spine alignment and provides the head and neck support you need while you sleep. The result? A supportive pillow that keeps you off pain relief meds and a good night's sleep.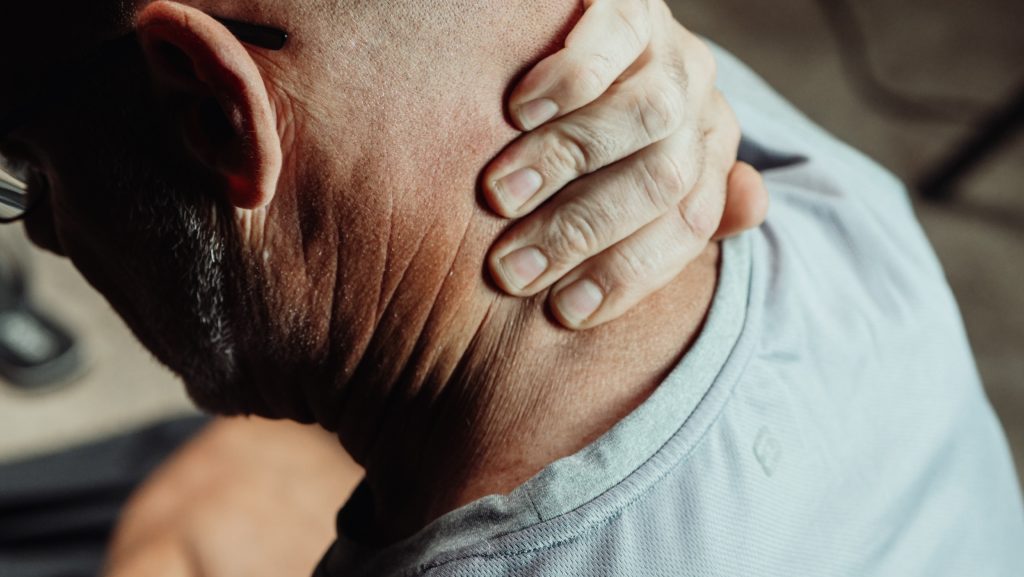 Relieve Neck Pain
Poor posture is one of the most common complaints among people who spend hours working away at their desks. To ease this discomfort, try using buckwheat pillows to relax your head and neck during bedtime.
Buckwheat pillows force you into a straighter sleep position as you sleep, you'll have less tense muscles and headaches after a long day at work!
Best Pillow For Migraines Reviewed
After sampling some pillows from the best brands available, here is a collection of the best pillow for people who suffer from migraines:
1. ZEN CHI Organic Queen Size Buckwheat Pillow
Check Latest PriceThese pillows are in a class of their own. Made from buckwheat hulls, they're breathable, plus they've got the bonus of being all-natural — without any smelly foam chemicals to give you a migraine.
The major upside is that this pillow is adjustable. The pillow is made of springy buckwheat filling that you can fill in bits for the best head and neck alignment.
So you can add or take away the pillow fillings to find a level of comfort perfect for your sleep position!
That's already an enticing thought, but did you know there are also several ways ZEN CHI Organic Queen Size Buckwheat Pillows can help ease pain, tension, and even treat sleep-related problems?
The pillows provide spinal alignment and contour support for back sleepers and side sleeper alike. However, buckwheat pillows don't offer much in the way of cushioning; they provide firm support that may come in the way of your comfort if you're looking for a soft pillow.
2. Mediflow Fiber Water Pillow
Check Latest PriceWater pillows are an exciting concept. They're filled with water, meaning you can customize them to your preferred sleep position.
You can add or remove as much water as you want to make them firm or soft for superior head and neck support.
Plus, since they don't have a high profile, they're great for back sleepers and do wonders when it comes to migraine relief.
Water pillows are a recent advancement in sleep technology quickly gaining popularity thanks to their unique design and customizable comfort.
This pillow takes the best features of memory foam, latex, and gel while maintaining an affordable price point.
The polyurethane fill inside the Mediflow Fiber Water pillow allows you to add or remove water to your liking, giving you complete control over your level of comfort.
Water pillows also feature a unique design that allows air to circulate within the pillow, freely optimizing ventilation and heat distribution throughout the night.
If you like the idea of having total control over how comfortable your pillow is, then this is the best pillow for you. They feel super comfortable and are customizable for any sleep position!
Plus, the water pillow is not too hard to clean either. Just remove all the water and toss it in the washing machine with some mild detergent.
And unlike regular pillows, you can remove the water whenever you please. This means you can customize the height profile as you prefer, and you can say goodbye to throwing away pillows that do not fit you!
3. Viewstar Pillows Memory Foam Pillow
Check Latest PriceMemory foam pillows are the perfect solution to your neck pain. The support pillows feature high-quality materials that can help reduce pressure on your head and neck, allowing you to get a better night's sleep.
With the memory foam filling, you will get the best pillow for medium-firm support, eliminating the worry about waking up with a stiff neck or sore shoulders.
Memory foam is an amazing material that will feel like heaven against your skin when it contours perfectly around your body. It has been scientifically proven to provide optimal support for people who suffer from chronic back pain, so you know this pillow will be able to do wonders for you too!
Not only does memory foam help relieve stress on joints, but it also helps regulate the temperature throughout your sleep, so you don't wake up sweaty in the middle of the night.
These pillows are available in a wide range of styles and prices. So whether you're on a budget or don't mind spending a little extra cash for better quality, there is surely an option out there you'll love!
According to medics, 20-33% of adults suffer from neck pain each year! Before spending money on expensive medical advice, you can try to invest in a memory foam pillow for the neck pain you are experiencing.
Just lie down on your new memory foam pillow and see how it corrects your sleep posture relieving the pressure from your body, including stomach, side, and back.
The memory foam for this pillow features the highest quality material. You'll wake up refreshed and with no aches or pains! This fabulous pillow comes in an attractive, cool grey color that will look great in any room and with a soft removable cover that is machine washable.
4. Beckham Hotel Collection Bed Pillow
Check Latest PriceDo you love the comfortable pillows you use in hotels? You can now get those pillows for your home! The Beckham Hotel Collection Bed Pillows are the perfect solution for side sleepers.
They feature high-quality materials and are filled with down alternatives that give you optimal comfort without overheating.
Beckham Hotel Collection Bed Pillows are ideal for sleeping after a long day of work or just for curling up on the couch with our Netflix account.
They are all about finding that cozy spot where you can kick your feet up and relax.
Not only are they soft and comfortable to lay on during those moments when you need to take a quick nap, but the color is also the perfect way to brighten up any room in your home.
Make them pop by placing them on top of an accent table, or keep it simple by resting one next to your bed.
Besides helping with migraine relief and headache pain, they are easy to clean. Just pop these machine-washable pillows in the washer, tumble dry, and you're done!
5. Mutlu Home Goods Bamboo Pillow
Check Latest Price
This Mutlu Bamboo Pillow is made with premium memory foam, which contours to your head and neck for an optimal sleeping position.
In addition, the hypoallergenic bamboo cover keeps you cool during the summer months and warm during the winter seasons.
As a result, you will never have another restless night again, and you can finally find a better sleep position for migraine relief.
This pillow is a luxurious memory foam pillow that cradles your head and neck for comfortable sleep. It is hypoallergenic, which prevents allergic reactions from occurring due to dust mites or other environmental factors!
The organic bamboo case covers the memory foam, which locks in heat on cold nights and dissipates it during hot summer months.
The cooling bamboo cover of the Mutlu Home Goods Bamboo Pillow is 100% organic, which means it is entirely free from harmful chemicals. Regular pillows are filled with toxic materials like formaldehyde and flame retardants.
The filling for the outer casing consists of eco-friendly memory foam made by NASA scientists who wanted astronauts to remain alert after space travel.
Since the pillow cradles your head and neck, this pillow can also act as an anti-snoring pillow that allows you to sleep on your stomach without experiencing spine misalignment.
Besides being one of the top pillows for migraines, it's excellent for pregnant women because it reduces pressure on the stomach while sleeping during pregnancy, which means you'll get more restful sleep throughout your entire pregnancy!
What makes this product so unique is how it conforms to your head and neck entirely with its high-quality memory foam filling.
So if you tend to toss around when sleeping or if you wake up in the middle of the night because your old pillow isn't keeping you in place, then it may be time for an upgrade.
6. Royal Therapy King Memory Foam Pillow
Check Latest PriceRoyal Therapy King Memory Foam Pillow delivers a high degree of neck and head support; it is adjustable, cool, and rated a medium-firm pillow.
We believe that this Royal Therapy King is one of the finest pillow ranges available across the globe, especially for helping in migraine relief.
The memory foam will provide you with ultimate comfort and keeps you cool throughout the night. It eliminates pressure points and ranks as one of the most versatile of its kind in the market.
It also comes with an extended warranty so that if anything goes wrong, you get your money back!
The Royal Therapy King Memory Foam Pillow comes filled with shredded memory foams to gently cuddle your neck and head for maximum pressure and pain relief.
The Gentle Contour (Curve) Shape is designed for those who require great head and neck support or those transitioning from a traditionally shaped pillow.
The shape fills the spaces between your neck and shoulder, perfect for your spinal alignment while you sleep.
In addition, the luxury cervical firm pillow supports the lighter parts of the head and offers resistance to the heavier sections for even better spinal alignment. Good posture and spinal alignment are important for unobstructed breathing.
This pillow eliminates pressure points and reduces the tossing and turning. With its gentle curve shape design, it will provide you with comfort all night long, so you can wake up feeling refreshed.
It comes with a bamboo cover that features heat-dissipating technology to eliminate any thermal accumulation as you sleep.
However, you may need to order a pillow protector to give you some extra barrier against wear and tear, stains, and moisture. This will increase the lifespan and help you maintain high standards of cleanliness as you will not need to wash the pillow every time.
What is even better is that this pillow is durable and aesthetic. It retains its shape and never goes flat like its traditional counterparts. Instead, the special material reshapes to support our neck and head but quickly reverts to the original shape when not in use.
Final Thoughts
Migraines are not an easy thing to handle, and we can often feel helpless when we're having one. If you are looking for a pillow to help you with migraine relief, you have to pick the best available for you.
So, what's best? It's simple, just remember to consider the material used, support, and hypoallergenic properties.
Another factor to consider is your sleeping position. The firmness level, which is affected by the different materials pillows are made of, should suit your sleeping position.
Different pillows react to your body weight differently and provide a different experience. We highly recommend the Mediflow Water Pillow due to the ability to customize the height to your liking, without breaking the bank by buying multiple pillows.