The best humidifier for sleep apnea and snoring is one that reduces congestion and irritation from dry air, effectively reducing snoring and symptoms of obstructive sleep apnea.
When breathing in dry or low humidity air, the throat and mouth tissues become irritated, leading to thicker mucus production and inflammation of the throat.
This leads to increased incidents of snoring and sleep apnea, as it is difficult for the upper airways to remain open during sleep.
Having a humidifier to regulate the humidity level in your room, especially your bedroom, makes it easier for you to breathe.
This article takes a look at some of the best humidifiers for people who snore and/or have sleep apnea.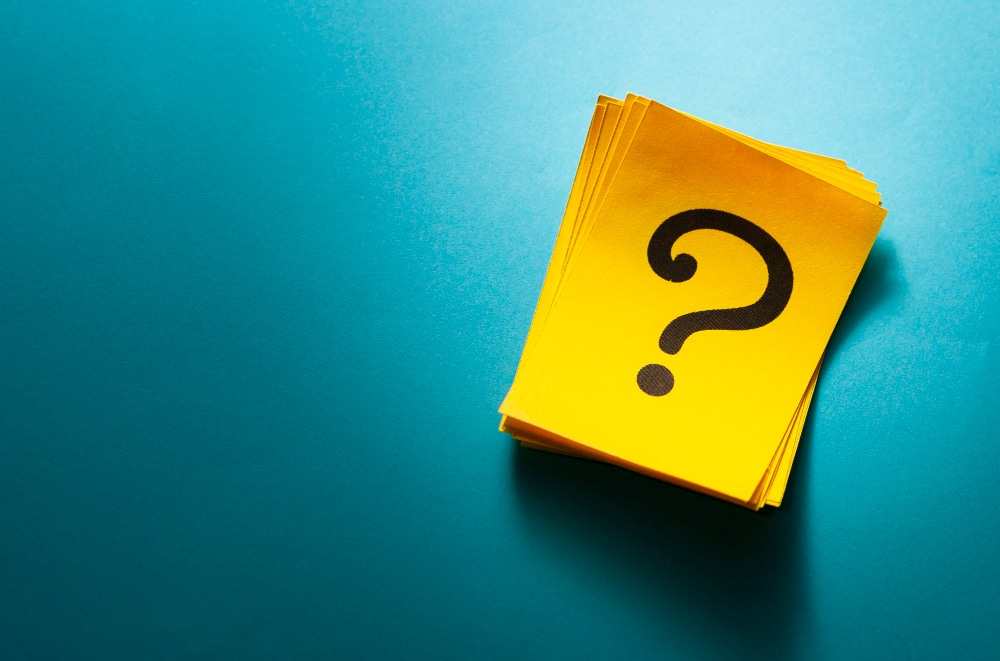 What to look for when shopping for an air humidifier
There are several factors you should consider when looking for an ideal humidifier for your room. These include air volume coverage, noise level, cost of filter replacement, and water replacement frequency.
1. Air volume coverage
Larger fans can filter more air through more quickly and can effectively moisturize the air. The air volume coverage is the size of the area they can cover effectively and is usually measured in square feet. Be sure to measure your room and get a humidifier that can circulate air in your room effectively.
2. Noise level
The best humidifier for sleep apnea or snoring is one that emits minimal noise while you rest.
Humidifier noise can be a concern to light sleepers. Sleeping with noticeable noise can be distracting and wake you up at night. Using a humidifier with a whisper-quiet operation ensures you stay asleep through the night.
3. Cost of filter replacement
Filters that require replacing every few months can be costly over time and should take into account when buying.
There are also filterless humidifiers that don't require a filter replacement.
4. Water tank size
These humidifiers have a tank where water is stored, and the larger the size, the less often a top-up is needed.
Opt for a humidifier with a large tank capacity, preferably with at least a one-gallon tank, which means less maintenance and refill frequency.
Best Humidifier for Snoring and Sleep Apnea – Top pick
1. Vicks Filter-Free Ultrasonic Cool Mist Humidifier
Check Latest PriceThe Vicks Filter-Free Ultrasonic Cool Mist Humidifier is definitely the top pick for our best humidifiers for snoring. It covers a medium-sized room, is filter-free, and has a 1.2-gallon water tank, making it a great solution if you don't want to buy replacement filters.
The Vicks Filter-Free Ultrasonic Cool Mist Humidifier has a number of benefits. The first one is nasal congestion relief, which is an important factor for those who suffer from sleep apnea.
You can use Vapopads to get scented mist and are sold separately in a variety of scents
It also does not require any filters and is easy to clean due to its design. For its small size, it can run for about 30 hours, which is long enough to last you through the night.
For the dollar amount, the Vicks Filter-Free Ultrasonic Cool Mist Humidifier is well worth it for those looking for a quality product that will provide relief from dry air conditions without an expensive price tag.
2. AquaOasis™ Cool Mist Humidifier
Check Latest PriceAquaOasis™ Cool Mist Humidifier is an ultrasonic humidifier with a 2.2L water tank and has an auto shut-off timer. It creates a soothing and moisturizing atmosphere for your home or office to improve the quality of air and to reduce allergies caused by dry, particle-filled air.
This AquaOasis™ humidifier is an easy-to-use, 360-degree angle adjustable humidification system. It has the ability to adjust based on your personal preference for comfort. There are no settings to worry about because it is filter-free and quiet.
The humidifier is a great device for anyone who suffers from allergies, dry skin, chronic sinusitis, and snoring. It helps to reduce snoring by supplying moist air to the airways.
The AquaOasis™ Cool Mist Humidifier also provides full control and customization of mist output and shuts off automatically when water is low.
With a reasonable price tag, this AquaOasis™ is definitely one of the best humidifiers for snoring!
3. LEVOIT Top Fill Cool Mist Humidifier
Check Latest PriceThe LEVOIT Cool Mist Humidifier is a really fantastic option for those looking for a humidifier that provides relief from symptoms of dry throat, thus helping you snore less.
It has a lot of features, the first being the built-in smart sensor. The second is the 1.8L water tank and the third is an ultra-quiet operation for those who require a tranquil setting while sleeping.
In addition to these features, it also includes an aroma diffuser to provide relaxing fragrances during stressful times and it's incredibly easy to use and maintain.
This LEVOIT humidifier is a tabletop and ultrasonic humidifier that provides many benefits. It is very small and can fit on the bedside table or even in a dresser drawer.
With its top-fill design, filling it up is much easier than many of the other brands of humidifiers on the market.
The LEVOIT Humidifier provides temporary relief from symptoms of dry throat, thus helping you snore less.
Best Warm Mist Humidifier
4. Vicks Warm Steam Vaporizer
Check Latest PriceMost people are all too familiar with the congestion, irritation, and other symptoms caused by allergies.
When you're suffering from these allergy-related troubles, it can be difficult to get a good night's sleep – which is something that everyone needs in order to be healthy.
The Vicks Warm Steam Vaporizer assists in solving this problem because breathing in the warm steam has many benefits.
It relieves congestion in your nasal passages, relieves dry air-related issues like coughing.
This Vicks warm mist humidifier can be used as a night light, and you can lay beside it with pleasant aromas from the Vicks vapor pads.
It runs whisper-quiet to provide you with a peaceful environment.
Vicks Warm Steam Vaporizer is a great way to get rid of the dry air and create a soothing atmosphere in any room.
The 1.5-gallon, easy-to-clean water tank lasts up to 12 hours and can help you relieve allergy symptoms for better sleep.
It's great if you have cold & flu symptoms because this humidifier can help clear congestion by adding moisture into dry air that can irritate throat and nose passages.
Best Humidifier For Larger Rooms
5. GENIANI Top Fill Cool Mist Humidifier
Check Latest PriceThe taller size of the GENIANI Top Fill Cool Mist Humidifier means it is the perfect mist humidifier for small-to-medium-sized rooms.
This humidifier features an ultrasonic cool mist, an essential oil tray for the diffuser, and can be used in larger rooms up to 220 square feet.
With a 4L water tank that lasts 12 hours on high or 24 hours on low setting, it's easy to maintain your desired humidity without having to refill constantly.
Furthermore, It also comes with a low water level auto shut-off for safety precaution.
This air humidifier has a built-in intelligent sensor that automatically maintains the desired humidity level.
An included control panel allows you to adjust the moisturizing speed between low, medium, and high settings.
This is a quiet humidifier with a 38dB noise level that moisturizes the room while being quiet.
The humidifier is very easy to refill. You simply pour water into the small insert at the top of the unit.
6. Everlasting Comfort Cool Mist Humidifier
Check Latest PriceThe Everlasting Comfort Cool Mist Humidifier has an ultrasonic technology that is suitable for medium-large bedrooms.
Using this humidifier will keep your whole room moist and reduces the chances of snoring.
The humidifier also has a sleek black color and you can use it to humidify your house.
This Everlasting humidifier is filterless, so you don't have to worry about replacing the filters. You can also use this humidifier to release essential oils with its built-intray.
Another great feature of this humidifier is that it will last up to 50 hours without needing a refill!
The adjustable output on the Everlasting Cool Mist Humidifier is perfect for your comfort.
You can set the mist output to release more or less moisture into the air so you are always comfortable.
Because the ultrasonic technology runs quietly so that you will not be disturbed when you sleep at night. No more getting woken up by loud sounds!
Overall, the Everlasting Comfort Cool Mist Humidifier is great value-for-money with all of its features.
Best of Both Worlds – Two-In-One Humidifier
7. LEVOIT Warm and Cool Mist Humidifier
Check Latest Price
Can't decide on a warm or cool mist humidifier? Now you can get both! The LEVOIT Warm and Cool Mist Humidifier is a two-in-one humidifier that produces both warm and cool mist.
It has a water tank capacity of 6L that lasts up to 60 hours of usage before a refill is needed. The large humidifier can be used in larger rooms and covers up to 753 square feet!
The humidifier comes with a built-in humidity sensor, making it easy to maintain the desired level of humidity.
You don't have to walk back and forth because this LEVOIT humidifier comes with remote control, alongside timer settings to ensure that it can be programmed to your specific needs.
It also has a LED display and an auto shut-off feature, minimizing any safety risks. The relatively large tank capacity makes this humidifier suitable for use in larger rooms, or even as whole-house humidifiers.
The LEVOIT Warm and Cool Mist Humidifier have many benefits. The humidifier relieves congestion, snoring, and dry skin. It can also be used as a nursery for a baby as it is ultra-quiet.
Best Humidifier For Kids Rooms and Nursery
8. raydrop Cool Mist Humidifiers
Check Latest PriceThe raydrop cool mist humidifiers are a good product for babies and adults. They include a 1.7L water tank and can keep running for up to 9 hours.
This humidifier is has a compact, oval design that makes it a super portable device, saving space on the bedroom's nightstand. Auto shut-off when the water level runs low is also an added benefit.
With its adjustable mist output that is controlled through a knob, it ensures that you get the desired level of moisture in the air easily and quickly.
The easy-to-fill water tank is also transparent so you can immediately see when it's time to refill the tank.
There are no filters necessary, so there is no extra cost of buying replacements over time. All in all, a great product for a great price!
9. LEVOIT Humidifier for Baby Nursery
Check Latest PriceIf you live in a dry climate, it's hard to keep your home comfortable without a humidifier. But not all humidifiers are created equal.
LEVOIT Humidifiers are top fill cool mist ultrasonic humidifiers with essential oils that can be used with the smart control app for easy use and maintenance.
The BPA-free 3L tank lasts up to 25 hours on one full charge and is super quiet at 26dB! This means your baby or child will sleep through the night with ease.
This humidifier is modern and sleek and can be controlled from anywhere with ease. Unlike other humidifiers we reviewed, you can set a schedule for it to turn on and off so it's not constantly running! It is also compatible with smart home devices.
The optional night light can be turned off completely, creating dark nights and a soothing atmosphere. This is especially great in the bedroom!
Cleaning it is easy as it comes with a cleaning brush and the tank has a wide opening to reach all surfaces.
All you need to know about the best humidifiers
What is an air humidifier?
An air humidifier is a device used to increase the level of humidity in an indoor environment. This evaporative humidifier blows out cool water mist to regulate the humidity in the room.
Although distilled water is recommended for air humidifiers, tap water can work well with humidifiers with replaceable filters. If using tap water, opt for one with UV technology to kill off bacteria.
In addition, many humidifiers with a built-in essential oil tray, allowing you to choose different aromas to relax before going to bed.
How does an air humidifier work?
There are different types of air humidifiers, but all operate on the same principle.
Air humidifiers have a water tank stored and a motorized fan that sucks in dry air from the room toward the device.
Then, the fan pushes this dry air through a filter where it passes over or through the water in the reservoir, resulting in moistened air with more humidity than before.
The moistened air is released back into the room, making breathing easier for those who suffer from sleep apnea and/or snoring problems.
Do I need an air humidifier?
People suffering from sleep apnea sometimes wake up in the middle of the night with a dry mouth or congested nose. In addition, loud snoring is a common sign that you can benefit from getting cool mist humidifiers.
Besides that, if you live in an area with low humidity year-round, using a humidifier can prevent problems such as irritation on the skin and mouth, bleeding nose, and even respiratory infections.
It is important to understand that the appliance is not a cure for sleep apnea and snoring. Rather, it can reduce instances of it by creating a good sleeping environment while you rest.
Who benefits from an air humidifier?
A humidifier is best for people with sleep deprivation because of sleep apnea. They are great to use as a humidifier for snoring as well. It is a good investment for people experiencing throat irritations in their sleep. It prevents dry mouth, throat irritation and improves sleep quality.
Air humidifiers help treat obstructive sleep apnea by creating a bedroom environment with good temperature and relative humidity.
Most humidifiers come with a humidity monitor that allows you to get the exact humidity levels to improve your breathing. This helps you stop snoring as throat irritations will no longer be an issue while sleeping.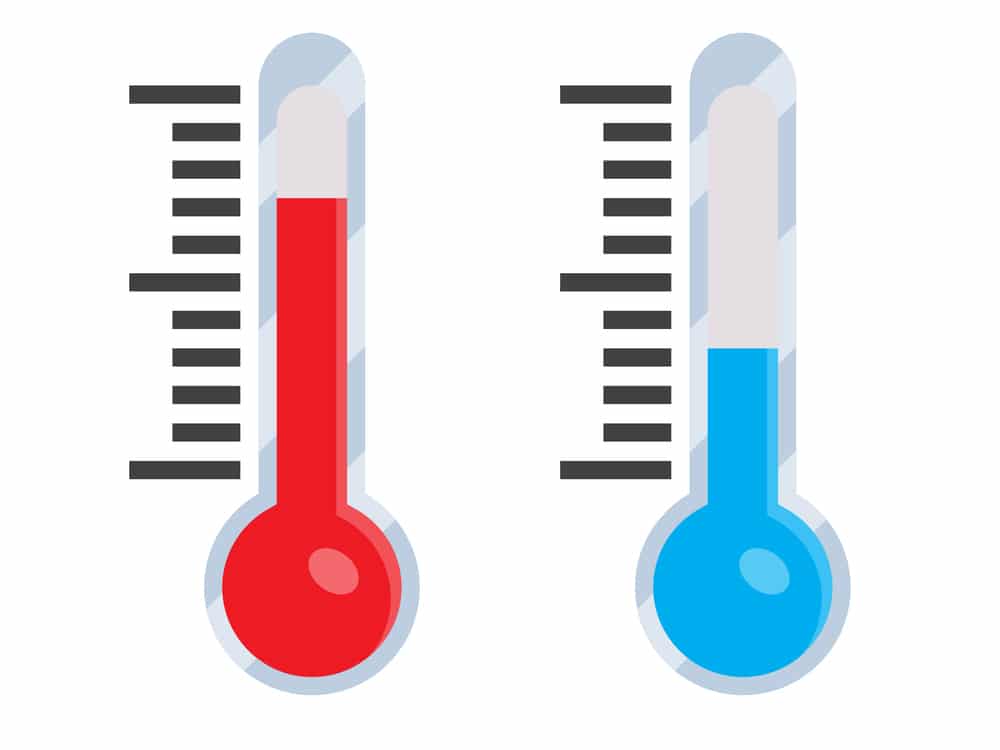 Cool mist humidifiers vs. warm mist humidifiers
Not every humidifier is built the same; the two main types of air humidifiers that you can get are the cool mist humidifiers and warm mist humidifiers.
What is a cold mist humidifier?
A cold mist humidifier is a type of humidifier that releases cold water vapor into the air by drawing water from the reservoir and then running it through a filter before releasing it into your room.
Cold mist humidifiers work best for those who prefer cooler nighttime temperatures and are better for sleep apnea or snoring.
What is a warm mist humidifier?
On the contrary, a warm mist humidifier is a type of humidifier that releases warm mist. It's different compared to cold mist humidifiers because it emits heat, creating warm environments when needed.
Since it has a heating element, this may be less suitable for bedrooms where young children or babies sleep in, as it introduces a safety hazard if tipped over while in operation.
Warm mist humidifiers can be used to cure nasal congestion and relieve symptoms of seasonal colds, as the heat helps open up your airway.
Final Thoughts
Everybody has faced sleep apnea or snoring problems at one point in their life. If you are suffering from any of these conditions, then a humidifier might be the answer to your problems.
These best humidifiers for sleep apnea and snoring we reviewed can improve your breathing while you're asleep, as they keep the air moist in your room, creating a more comfortable environment.
Thanks for reading this article, and we hope our review of the best humidifier in the market helped bring you one step closer to better sleep!
Frequently Asked Questions
1. Will a humidifier help with central sleep apnea?
Having central sleep apnea will lead to sleep disruptions through the night as breathing difficulties are present. Cool mist humidifiers should be used to try to relieve the uncomfortable symptoms you are experiencing.
It should improve sleep apnea because a dry condition in the mouth could block your breathing passage while you're sleeping.
If you suspect you are suffering from central sleep apnea, consult a doctor for advice, and they may recommend CPAP machines to treat sleep apnea.
2. Can a humidifier reduce snoring?
A humidifier keeps the air moist, which in turn can reduce snoring by ensuring your breathing passage is not blocked by a dry throat, resulting in reduced nasal congestion.
If you can't stop snoring even with an air humidifier, consult a doctor, as snoring is one of the symptoms of central sleep apnea.
Remember, your sleep position also affects if you snore.
3. Can I use essential oils in my humidifier?
Essential oils can be a great way to enhance relaxation before going to bed. Only certain ultrasonic humidifiers come with an essential oil tray, so be sure to check the product description if you want to use essential oil with it.
4. Is a humidifier good for allergies?
Yes, but you need to ensure the humidifier is clean before using it. Opt for distilled water as water with impurities will affect the mist output.
The best humidifiers for snoring can also be good for allergies, as they both help with irritation and congestion.
Mold can thrive in humid environments, and if your humidifier is not regularly cleaned, harmful spores may be present in the mist output by your air humidifier.
If your allergies are severe, consider using an air purifier in combination with the humidifier, as air purifiers can clean out air pollutants such as white dust.
5. Do humidifiers make noise?
Yes, but some are quieter than others. A quiet and powerful device is best for light sleepers. You can also look for air humidifiers with an auto-off feature to turn the device off when not in use.
6. Can I use an air purifier with a humidifier?
Yes! They both serve different functions; air purifier filters out air particles, whereas humidifiers control the humidity. People with sleep apnea tend to have both as it provides the best of both worlds, giving you a peaceful sleep.