Some people can't sleep without big fluffy pillows, while others don't find them comfortable. People have different choices for pillows. Also, their sleeping positions are different.
Did you know pillows play an essential role in the health of our spine? Yes, you heard it right. Pillows are important because they keep our spine in a neutral position.
Since we have different sleeping positions, it is necessary to choose the right pillow type as per that particular position. Some of us are side sleepers, while others are stomach or back sleepers.
We need to choose the best bed pillows catered to each style for side sleepers, stomach or front sleepers, and back sleepers.
Best Pillow For Your Sleeping Position:
Which One Is Your Sleeping Position and How to Determine It?
Are you a side sleeper, back sleeper, or perhaps a front sleeper? It can be confusing if you have not thought about this before. Let us help you determine your sleeping position.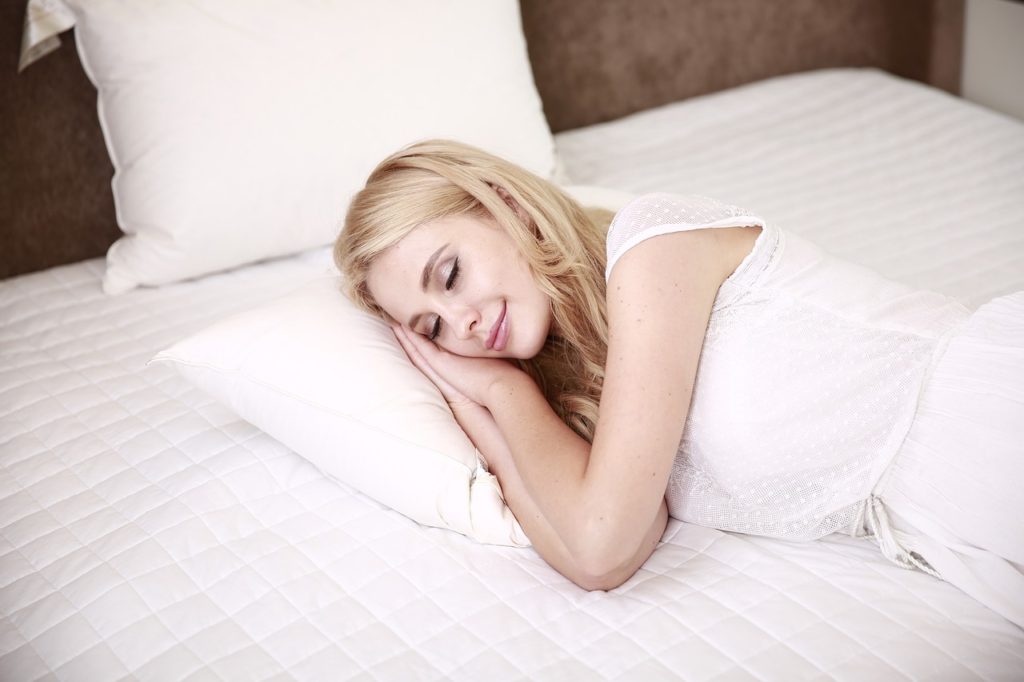 Side Sleeper
Do you always sleep on your side, with most of your body facing in the left or right direction (relative to the bed)? If you said yes, then you can consider yourself to be a side sleeper. Side sleepers sleep with their body facing the left or right side.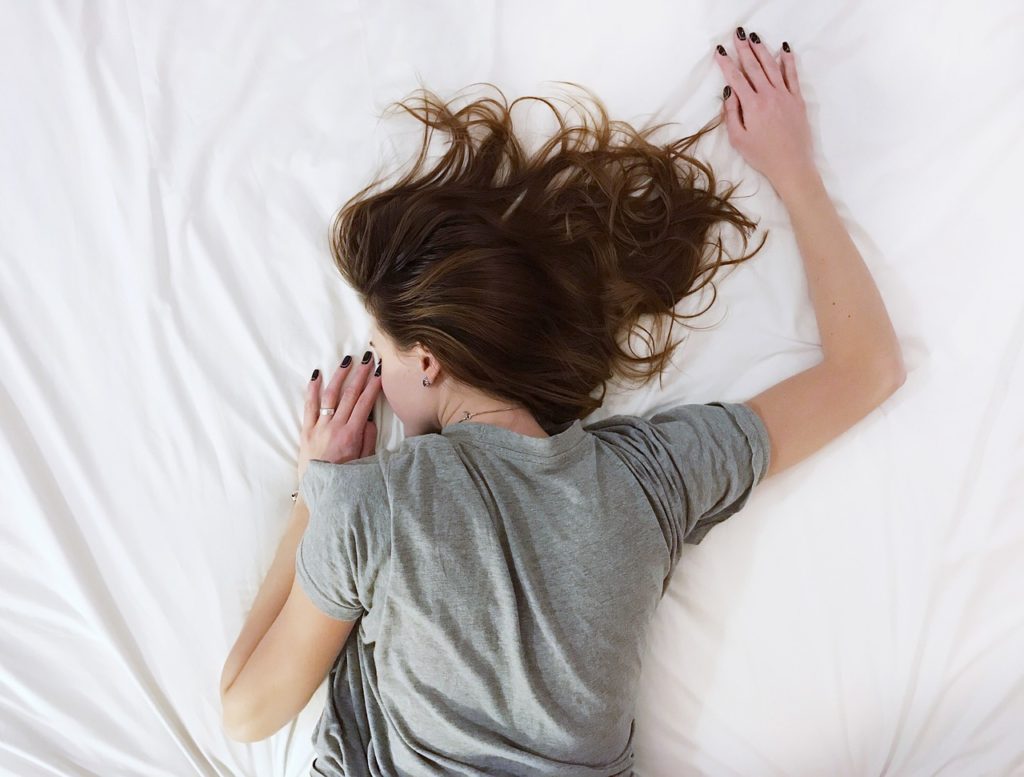 Front or Stomach Sleeper
Do you sleep with your stomach lying on the bed and have your back facing the ceiling? People who do so are considered front sleepers or stomach sleepers. While sleeping on your stomach, it is crucial to place a pillow under your belly. The pillow helps reduce the strain on your back from sleeping in this position.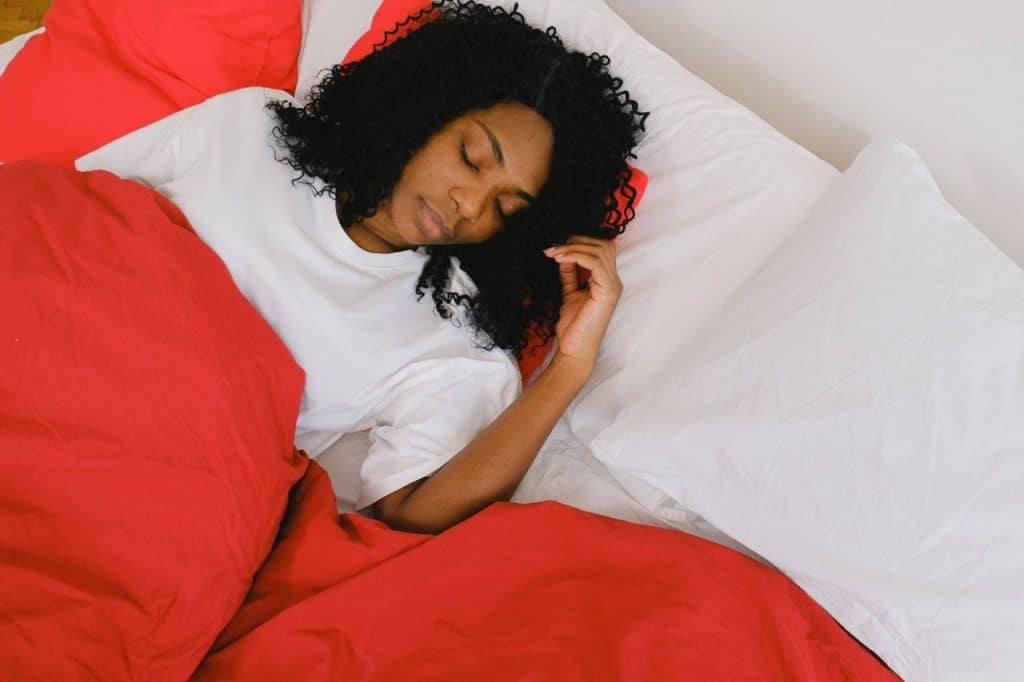 Back Sleeper
Do you sleep with your stomach lying on the bed and have your back facing the ceiling? People who do so are considered front sleepers or stomach sleepers. While sleeping on your stomach, it is crucial to place a pillow under your belly. The pillow helps reduce the strain on your back from sleeping in this position.
How to Choose the Right Pillow for a Good Night's Sleep: Buying Guide
Now that you know what kind of sleeper you are, it's time for you to pick up one of the best bed pillows. Here is a short buying guide you may follow.
Sleeping Position
Before buying your pillow, the most critical factor is considering your sleeping position. It would be best to determine your sleeping position before looking into pillows best suited for your sleeping position.
Pillow Filling
From memory foam to feather – there is a mirage of choices for pillow filling. One of the materials we covered in our
handy guide on different pillow materials
is memory foam. Today, memory foam filling is in huge demand since it offers several health benefits like reducing strain on the neck, relieving back and neck pain, superior comfort, etc.
Size
Pillow sizes are one of the most important factors that will suit your sleeping position. For aesthetic purposes, it should also be suited for the size of your bed. Generally, bigger pillows will look better in bigger beds. So it would be best if you paid special attention to the size when shopping for the best pillows for sleeping.
Best Pillows for Side Sleepers
1. DreamyBlue Premium Pillow for Sleeping
Check Latest PriceLet's face it. We all know the feeling of grogginess when we fail to get enough sleep. There could be many reasons why you find it hard to fall asleep quickly when you go to bed. Your pillow selection can be one of the reasons.
DreamyBlue Premium Pillow, filled with memory foam, is suitable for side sleepers. With the included washable cover and a premium-quality zipper, this CertiPUR-US Certified pillow feels very comfortable.
The pillowcase is made of hypoallergenic, breathable bamboo extracted Rayon fabric, and it is safe to use for people who suffer from allergies. With medium firmness, this shredded memory foam pillow will help you have a goodnight's sleep quickly.
2. Cosy House Collection Luxury Bamboo Pillow
Check Latest PriceYou are in the right place if you are searching for the best pillow for side sleepers. This luxurious bamboo pillow from Cosy House Collection comes with CertiPUR-US Certified shredded memory foam.
This pillow also comes with a machine washable, hypoallergenic pillowcase cover that can be removed for cleaning quickly.
Whether you are a side sleeper or back sleeper, you can be assured that you will always get a good night's sleep while using this comfortable pillow.
This pillow's firmness can be also adjusted by removing or adding extra memory foam inside it.
Best Pillows for Back Sleepers
3. Bedgear Balance Performance Pillow
Check Latest PriceIf you are looking for the best pillow for back sleepers, look no further. The Bedgear Balance Performance Pillow is available in 4 different sizes – from 0.0 to 3.0. Dri-Tec technology ensures that it will keep you dry while sleeping.
It also stabilizes your body temperature with its Air-X flow technology.Say goodbye to waking up in a puddle of sweat!
That's not all; the removable and washable pillow cover makes cleaning easy. Built-in hidden zipper closure ensures you won't get snags on your bedsheets when using the pillow.
4. ZAMAT Adjustable Cervical Memory Foam Pillow
Check Latest PriceAre you a back sleeper? Or do you love to sleep on your side? No problem. Whether you are a back or side sleeper, this versatile memory foam adjustable pillow from ZAMAT will always help you achieve deep sleep.
It is odorless, relieves neck pain, and most importantly, is made of moisture-wicking polyester and bamboo extracted breathable material.
All the back sleepers and side sleepers who have been looking for ways to relieve neck pain would love this pillow that promotes a healthy posture.
It will provide you with the best support for your neck and head.
Best Pillows for Front Sleepers
5. Milliard U Shaped Body Pillow
Check Latest PriceA U-shaped stomach sleeper pillow from Milliard is excellent for providing you neck and head support. With its thick, cushioned memory foam, this pillow feels comfortable and soft.
Whether you want to read books comfortably while lying on the bed or want to lounge back to watch TV, this U-shaped body pillow will support your body in the best possible ways.
It is also a great choice for all pregnant women since it helps relieve belly pressure and back pain.
6. Lofe 2.5" Thin Memory Foam Pillow for Stomach Sleepers
Check Latest PriceHave you been looking for the best pillow for stomach sleepers? If you said yes, then Lofe 2.5″ Thin Memory Foam Pillow is undoubtedly the right choice for you.
This therapeutic and ergonomic pillow offers the best spinal support to all the front/stomach sleepers.
With two hypoallergenic, washable bamboo pillowcases included, you do not have to worry about not having a pillowcase on laundry day.
We love this pillow because it comes with cooling gel-infused memory foam, is odorless, and has easy to clean bamboo covers. Want a good night's sleep? Get this pillow from Lofe.
Final Thoughts
If you want to ensure quality sleep every night, you can consider purchasing the recommended pillows. Please note that because everybody has a different body and needs, the best pillows for us, may not be one for you.
If you have specific issues like a migraine, a pillow for migraine could be the first step to fixing the issue.
Finding the perfect pillow can be frustrating, but we found the best way to find a good fit is through trial and error.
Having a comfortable pillow will drastically improve your sleep quality and leave you well rested and ready to tackle life at full speed! Happy sleeping!